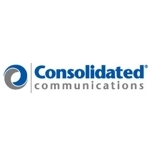 Consolidated Communications has opened Cloud Secure environments in Dallas, Texas and Roseville, California. These new cloud secure environments aim to increase bandwidth throughput and improve business customer experience throughout the carrier's California and Texas markets.
The two facilities are fully managed entities that Consolidated says offer an answer to sophisticated security challenges. The platforms include automation and analytics in addition to security. They integrate next-gen firewall capabilities, advanced endpoint protection and threat intelligence to mitigate risk and provide customers greater control and visibility of their networks, according to Consolidated.. 
"Security is a top priority for our customers and businesses of all sizes," said Doug Abolt, the vice president of commercial product management at Consolidated Communications, in a press release. "We are bringing our services closer to our customers, empowering them with the right tools at the right time, preventing security risks."
The company is adding capabilities in other parts of its network elsewhere. In April, Consolidated added geographically diverse environments and introduced a Security Lifecycle Review that provides businesses with customized security reports of threats and vulnerabilities in their networks. The company also said it was going to expand Cloud Secure to businesses in its northern New England service area. 
In May, Consolidated launched two fiber builds in Roseville. They eventually will provide as much as 1 Gbps of bandwidth to almost 30,000 residents over the course of the next decade, according to the company. One of the deployments is in the Fiddyment Ranch apartment complex. The other, which was started in March, will serve part of the Sierra Vista Specific Plan north of Baseline Road.
Last month, Consolidated said that it had significantly upgraded its infrastructure and equipment across five counties in Florida. The company said it built out almost 100,000 square feet of aerial cable and upgraded electronics. It also said that it has enhanced sustainability in all weather conditions. It has bonded underground equipment and grounded. It has added protectively gel-filled connectors.