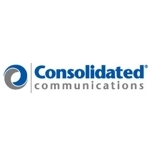 Consolidated is continuing to upgrade its offerings, announcing today that more than 365,000 residents and businesses across Northern New England have faster broadband speeds. These latest Consolidated broadband upgrades will make speeds of 60 Mbps to 80 Mbps available to customers who previously were seeing 20 Mbps, according to a Consolidated spokesperson.
Consolidated has previously said the sweet spot for broadband access in many of their markets is 50 – 60 Mbps. These upgrades are occurring in markets that Consolidated acquired from FairPoint. Consolidated is using VDSL2 and VDSL bonding to achieve these speeds, helping put them in Consolidated's definition of a broadband sweet spot.
In June of this year, Consolidated CFO Steve Childers told an investment conference that only 5% of these former territories had speeds of 50 Mbps or better available to them. These Consolidated broadband upgrades will eventually reach 500K total residents and businesses, the company says.
"We made a commitment to increase broadband speeds throughout Northern New England and we're on track to complete these upgrades to 500,000 homes and small businesses by the end of 2018," said Bob Udell, president and chief executive officer of Consolidated Communications, in a prepared statement. "We're working hard to bring faster speeds and new products and services to Maine, Vermont and New Hampshire, and we're also making great strides to improve network reliability and stability."
Consolidated Business Upgrades in Play Too
The company has made a number of announcements over the last several months about the upgrades to its business portfolio. Just three weeks ago, we reported about Consolidated Communications' enhancements to its unified communications solution, based on collaboration with BroadSoft. The offering, to be known as Consolidated ProConnect, offers video conferencing, web meetings, desktop sharing, mobile client, instant messaging, presence, call handling and other features that easily integrate into many of today's most common business applications.
A month before that we reported that the company had moved into northern New England with the telecom company's security solution, giving businesses a fully-managed, highly-available security option. The Consolidated On-Site Secure package includes four core feature sets that together secure user applications in addition to thwarting threats that impact business continuity.