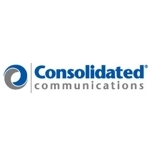 Consolidated Communications and SimpliSafe are partnering on security services across the service provider's footprint. The security and monitoring service is aimed at both residential and small business customers.
SimpliSafe offers home security features including panic buttons, glass break sensors and outdoor sirens. The system uses 802.11n WiFi operating in the 2.4GHz range in parallel with a cellular connection. It is optimized for rural areas where cellular service often is inconsistent, a press release states.
A battery backup maintains operational status during blackouts. Smart home controls, including Apple Watch, are supported. SimpliSafe can be armed and disarmed remotely and can deliver mobile text alerts and notifications.
"We're delighted to be working with SimpliSafe to deliver a peace-of-mind factor to our customers," said Rob Koester, Consolidated's vice president of product management, consumer services said a press release. "Small businesses now have the ability to lock up at night after a hard days' work without worry and consumers now can rest more easily knowing their homes are protected."
Consolidated is currently offering the self-installed SimpliSafe Oakhaven package for $399, which is $100 off and includes a free camera and one month of monitoring. Home monitoring begins at $14.99/month.
Consolidated had an active 2018. Highlights from just the last few months of the year:
The service provider passed the half-million threshold in broadband upgrades in December. The upgrades were in the northern New England region. They brought speeds of 60 Mbps to 80 Mbps to customers that previously had topped out at the 20 Mbps level.
In October, the company entered into a partnership with BroadSoft to upgrade its unified communications offering. Consolidated ProConnect offers video conferencing, Web meetings, desktop sharing, mobile clients, instant messaging, presence, call handling and other features.
In September, Consolidated Communications launched the BusinessOne service in its Illinois, Minnesota, North Dakota and Pennsylvania service areas. The service offers high-speed data and voice services that are especially aimed at small- and medium-sized businesses.