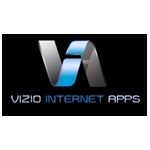 Overall I thought the Super Bowl ads were pretty weak this year. What was up with all those multiple men in underwear commercials – kind of ruined my appetite, even with my impressive snack spread. But one commercial really caught my eye – the Vizio Internet Apps commercial, where Vizio highlighted their upcoming new app enabled Internet TV platform. It's a natural progression for TVs. Give them 'Hi Def Wi-Fi' and/or an Ethernet connection, and TVs become an OTT video and app gateway. That's just what Vizio and others are now doing. The connected TV wave is upon us.
This wave could have some interesting implications. Obviously a connected TV simplifies the OTT video issue. No need for an additional set-top-box to fumble with – just turn on the TV and use your remote to get to Netflix, Hulu, Vudu, or any number of Internet video and other broadband apps. Sure makes cutting the subscription TV cord a little easier for some.
It also may provide a new paradigm for buying TVs. Could we see the cost of these new app driven TVs subsidized from broadband carriers, in much the same way that we see subsidized smartphones from wireless carriers today? It could provide a new business model to push subscription TV services. Maybe not identical to today's subscription model for IPTV, cable or DBS, but a new app driven subscription with connected TVs as the linchpin device. It's an interesting proposition – one definitely worth watching.