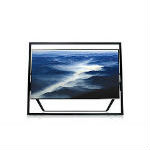 Some 231 million devices able to deliver apps and content to Internet-enabled TV sets will be installed and connected by year-end 2018. That would be a rise of 82 percent over the 2014-2018 period, according to The NPD Group's latest "Connected Home Entertainment Forecast.¨
Increased uptake of connected TVs in U.S. homes along with ongoing adoption of streaming media players from the likes of Amazon, Apple, Google and Roku will be the main growth drivers, NPD Connected executive director John Buffone highlighted in a press release.
Growth in the use of connected TVs, including Internet-enabled 4K TV sets, will account for 37 percent of growth over the four-year period, while streaming media players will account for 33 percent, NPD projects.
Viewing of over-the-top (OTT) streaming video continues to rise. That, in turn, is fueling consumer uptake of devices that enable TVs to deliver OTT video.
Behind the Connected TV Device Forecast
Netflix, YouTube, Amazon, Hulu and HBO GO continue to rank as the top five streaming video services viewed on connected TVs with content devices attached, according to NPD. Five percent of U.S. Internet homes subscribed to at least one of them as of July 2015. Uptake rises to 7 percent of homes with a connected TV or attached content device.
"Direct streaming subscriptions to network programming allow broadband providers an opportunity to generate revenue from services above and beyond their broadband offerings, while also further increasing the utility of connected TVs," Buffone commented.
"As anticipated, we are already seeing uptake of these services by Millennials at levels two times the norm. And, this trend is expected to continue as more networks make unauthenticated apps available to viewers."
Uptake of connected TV devices reached a milestone and were in use in half of U.S. Internet homes as of the end of 2Q 2015, according to NPD's previous ¨Connected Home Entertainment Report.¨ There were connected TV devices – video game consoles, streaming media players, and Blu-ray Disc players – in a total of 46 million U.S. homes, NPD highlighted at the time.