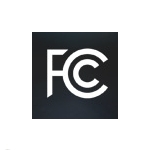 When the FCC determines how much support to offer price cap carriers to bring broadband to areas that do not have broadband today in Phase 2 of the Connect America Fund program, the funding offered will be calculated based on the assumption that the carrier will use a fiber-to-the-premises approach. The FCC made the decision to use this approach in a report and order issued yesterday, in which the commission also said it would use a greenfield approach in calculating support levels.
The FCC's decision to calculate funding using FTTP may come as a surprise to readers, many of whom are acutely aware of how adamantly the crafters of Universal Service reform plans have defended a target speed of 4 Mbps downstream and 1 Mbps upstream for the broadband Connect America Fund program. In many cases carriers could achieve the 4/1 Mbps speed target using digital subscriber line (DSL), which typically is a less costly upgrade than doing an overbuild using FTTP — and it was that logic that appeared to drive the relatively unambitious speed target.
In justifying its decision, the FCC noted that DSL networks have higher expected operating expenses than FTTP networks and are more likely to require significant additional investment to make faster broadband offerings available in the future. Carriers accepting CAF Phase 2 funding will not be required to deploy FTTP however.
Greenfield vs. Brownfield
The greenfield approach that the FCC plans to use is based on new network construction using modern technology, as opposed to a brownfield approach based on upgrading existing networks. In making this choice, the FCC said a greenfield model provides appropriate incentives to invest.
The decision to use a greenfield approach is good news for price cap carriers and bad news for small cable companies that also serve rural America.
The American Cable Association, which represents smaller cablecos, has argued that a brownfield approach would be more fiscally conservative and would enable limited Connect America Fund dollars to go further.
"A greenfield model produces excess support that could be spent in another area," said ACA Vice President of Government Affairs Ross Lieberman, in an interview today.
But John Banks, senior vice president for USTelecom, which represents many of the nation's price cap carriers, disagreed. "What an ILEC has built over the last 50 years inevitably is not the most efficient [network]," he said in a separate interview today. "You end up with a mish-mash of outside plant that is inherently duplicative of routes. If you start afresh, you will look at roads and where they are and will lay [the network] out in the most efficient form."
Normally a greenfield approach will produce a lower amount of support per line than a brownfield approach, enabling support to go further, argued Banks.
Banks said the brownfield estimates that the ACA created were not based on a true brownfield approach because they did not take into account the fact that existing infrastructure still had not been fully depreciated.
The FCC sided with the price cap carriers, noting in the order that "although some commenters have argued that a brownfield approach would result in lower modeled costs, we find that this is only because the various brownfield estimates in the record have each improperly excluded certain costs."
This is not the first battle the rural cablecos have lost against the price cap carriers. The cablecos say they are well positioned to bring broadband to unserved areas and have argued that they also should be eligible for CAF funding. But as of now their only shot at obtaining such funding would be if some of the price cap carriers decline the funding they are offered in Phase 2 of the program, in which case a reverse auction would be held, with funding going to the company that offers to provide service at the lowest level of support.
Insufficient funding?
According to the new FCC order, approximately 85% of homes that cannot get broadband today are in rural areas where the incumbent is a price cap carrier – an estimate that has climbed substantially since the FCC first estimated it at two-thirds of unserved households a few years ago. According to the FCC, price cap territories have received most of the initial attention in plans for the Connect America Fund program because of the high percentage of unserved homes in price cap territories.
One thing both Lieberman and Banks agree on, however, is that the FCC has not allocated enough money in the price cap carrier CAF program to enable carriers to bring broadband to all homes in price cap carrier territories that do not have broadband available to them today.
The FCC previously said the costliest unserved homes should be served by satellite or broadband wireless. But even taking those homes out of the calculation, Lieberman and Banks both said funding is inadequate to achieve the goal of universal broadband in Phase 2 of a program which, as currently defined, has only two phases. (Banks said he believes the FCC wants to bring broadband to everyone, but that won't happen in the next five years.)
So when the FCC begins offering CAF Phase 2 support to the price cap carriers, will it start with the highest-cost homes that are right below the ones targeted for satellite service and work down until funding runs out? Or will it start with the unserved homes that are least costly to serve and work up?
Lieberman believes the FCC will opt for the first of those two options, but Banks said nothing has been decided yet.
Lieberman argued that money will run out faster based on an FTTP-based cost model rather than one based on DSL – and logically that would seem to be true. On the other hand, it's only a matter of time before DSL becomes inadequate to provide the broadband speed that people need – and if you're going to have to take fiber to the home eventually, you will spend less money overall if you make that investment now rather than using a two-step process of investing in DSL now and FTTP later.
Meanwhile, rate of return carriers — who serve the remaining 33% to 15% of homes that cannot get broadband today — continue to operate under today's voice-focused Universal Service program. That program has helped cover some costs of deploying broadband networks because broadband and voice share some infrastructure.
The rate of return program also is supposed to transition to one focused totally on broadband, but has not been a priority for the FCC. Rate of return carriers will be closely watching what transpires on the price cap carrier front for clues about how their program also may evolve.