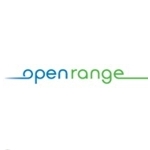 The House of Representatives' Committee on Energy and Commerce has requested a bi-partisan briefing with the Rural Utilities Service in connection with the $267 million broadband loan made to Open Range Communications in 2008. Open Range Communications, which was in the process of building a regional broadband wireless network, recently filed for bankruptcy and its assets are scheduled for auction tomorrow, Nov. 14.
The bi-partisan briefing request came in the form of a letter to RUS Administrator Jonathan Adelstein from the chairman and ranking member of the Energy and Commerce Committee, along with the chairmen and ranking members of the Subcommittee on Oversight and Investigation and the Subcommittee on Communications and Technology.  In the letter, signatories request the briefing in order to "explain the RUS application review process for the Open Range loan and the oversight RUS conducted to ensure taxpayer funds were used as intended."
The RUS is also requested to "be prepared to provide additional information about the total number and amount of broadband loans provided pursuant to the 2002 and 2008 Farm Bills, whether any of the recipient companies have experienced or are experiencing financial difficulties and the oversight RUS conducts to monitor their progress."
The letter states that as of the date of its bankruptcy filing, RUS had extended $73.5 million of the $267 million loan amount to Open Range.
Traditionally loans made to communications service providers through the RUS program have a comparatively low default rate. The letter from the Commerce Committee cites an April 2011 meeting in which the RUS stated that its default rate was 4%.
But the letter also noted that the U.S. Department of Agriculture's Inspector General has raised concerns about ongoing oversight of the broadband loan program. It reference February 2011 testimony made by the Inspector General to the Communications Subcommittee, in which the Inspector General questioned $340 million out of $599 million expended in the broadband loan program for reasons including "incomplete applications, loans that defaulted and grant funds used for inappropriate purposes."
The RUS has been facing mounting scrutiny from a number of quarters recently. The cable industry has criticized RUS loan guidelines, arguing that awards should not be made unless 75% or more of the population in an area lack broadband. And Adelstein's boss, Deputy Secretary of Agriculture Kathleen Merrigan, said recently that she had been "called on the carpet" by the White House and the Secretary of Agriculture regarding the amount of time it was taking recipients of broadband stimulus awards made by the RUS to actually begin using their funds.
The proposed bi-partisan review should help to either confirm or dispel such concerns.