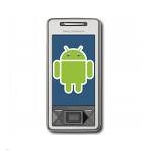 Google's Android mobile operating system (OS) widened its market share lead in the three months to June, according to the latest report from comScore's MobiLens service while Samsung topped the list for handset manufacturers.
Some 234 million Americans aged 13 and up used mobile devices in the three-month period; 78.5 million owned smartphones, an 8% quarter-over-quarter increase.
Android captured 40.1% of the market, 5.4% more than its 34.7% market share at the end of March 2011. Apple's share rose 1.1% to 26.6% to rank second. RIM (23.4%, down 3.7%), Microsoft (5.8%, down 1.7%) and Symbian (2%, down 0.3%) followed and lost market share.
Samsung's 25.3% market share topped the ranks of mobile handset manufacturers, and rose 0.8% during Q2. LG ranked second with a 21.3% market share, up 0.4%. Motorola (14.5%, down 1.3%), Apple (8.9%, up 1%) and RIM (7.9%, down 0.5%) followed.
How are mobile service subscribers using devices? Close to 70% sent and/or received text messages, up 1%. Forty percent used browsers, up 1.5% and 39.5% downloaded apps, up 2.2%. Close to 30% accessed social networking or blog sites, a 1.8% increase. Twenty-seven percent played games, up 1.2%, and 19% listened to music, up 1.1%.