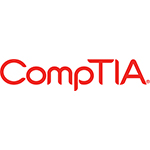 Millennials, the types of digital technology they use and the way they use them are reshaping the workplace just as those in preceding generations did, CompTIA highlights in a new research report.
Blurring lines between personal lives and work, more emphasis on social media engagement and stronger views on technology are among the trends likely to transform the workplace in the years ahead, according to CompTIA's ¨Managing the Multigenerational Workforce.¨
In contrast to previous generations, Millennials expect flexibility, and extended work arrangements, to be a ¨normal¨ aspect of work arrangements. They want to work for companies where telecommuting is an option, for instance, even if that means earning a lower salary. Furthermore, CompTIA points out, Millennials view companies that don't allow telecommuting as old-fashioned.
Looking out more broadly, the majority of workers want to be able to work some days in the office and some days at home. While they value the convenience of being able to work at home, face-to-face communication in the office is still valued by Millennials, according to CompTIA.
Use Social Media for Work
Turning to the use of social media – in this case Facebook – in the workplace, CompTIA notes that some 3 in 10 employees in their 20s and 30s use social media for work purposes. That compares to less than 20 percent of Baby Boomers using Facebook for work purposes and 25 percent who don't use Facebook at all.
Use of social media for both work and personal purposes is a concern among both employees and management, CompTIA found. More than 6 in 10 employees (64 percent) said they thought social media has a negative impact on their productivity at work.
"Organizations should seriously consider building a policy around social media to define proper behaviors and minimize the risk of sensitive data being shared," CompTIA senior director, technology analysis Seth Robinson commented. That said, CompTIA also pointed out that younger employees believe social media skills are an important asset in terms of what they offer employers.
The technology used by any given company is another important criterion for young adults. Three-quarters of Millennials said the technology that a company uses is a factor in their employment decisions. That compares to a little over half of Baby Boomers.
"The data also suggests that younger workers are more apt to feel that their employer is pushing the technology envelope, suggesting that they're taking greater advantage of what's being offered," added Anna Matthai, CompTIA manager, research and market intelligence. "As the world becomes more digital, businesses with the best technology will be in the best position to compete for and hire younger workers."
Furthermore, 70 percent of Millennials believe their comfort level and tech ability is ¨cutting edge¨ or ¨upper tier.¨ That compares to 55 percent of Gen X employees and 30 percent of Baby Boomers.
"Like the Baby Boomers and Gen X'ers that preceded them, Millennials have strong preferences and priorities on what they think the workplace should look like," Robinson was quoted as saying. "It will be interesting to see if these preferences become the norm as more Millennials enter senior leadership positions; or if Millennials change their views as they take on greater responsibilities to clients, communities, employees and shareholders."