Sponsored Content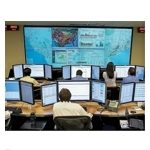 The rapid pace with which customer demands and expectations evolve challenges broadband service providers to keep pace. Combine that with constant technology advances that impact services and service delivery, and service providers are tasked with managing a number of complex variables.
In this environment, without comprehensive visibility into their network, service providers are at an extreme disadvantage. But even with this rise in network complexity, service providers still have the capability to not only look into their network, but manage every aspect of their inside and outside plant network, from wire centers, racks, and circuits to endpoints.
CDG recognizes that these capabilities are critical in today's marketplace. Customers have rising expectations and often demand real-time response to requests, inquiries and problems. Modern and agile OSS systems allow service providers to view, link, and assign individual network assets to the subscriber level.
Such capabilities give service providers the ability to meet changing customer expectations. In so doing, service providers are better equipped to deliver a better customer experience and to better compete as a result.
CDG's Network / Plant module is specifically designed to meet these marketplace factors. Attributes include an inventory management system for defining, managing and reflecting your core network design and end-customer circuit representations.
Many other B/OSS platforms can only accomplish elements of this requirement and don't offer a comprehensive integrated network design and inventory management system.
[embedyt] https://www.youtube.com/watch?v=mHQdm-yyaDY[/embedyt]
Key features of the CDG MBS Network / Plant module include:
Custom attributes for circuits, elements (equipment/facilities), and wire centers to use for filtering and reporting.
Circuit and element hierarchies for establishing and tracking relationships between parent and child plant elements in your network.
Access information about service connections, available services, plant capacity, and other operations for optimal asset allocation.
Increased efficiency and consistency in creating circuits and other plant assets with common attributes using circuit and equipment templates.
Integration with MBS Customer Care and Trouble Reporting modules.
Circuit and element change history for tracking updates.
Click here to learn more about CDG's scalable network and inventory management platform.
Interested in publishing a sponsored post to Telecompetitor? Contact us or call 240-450-2161.