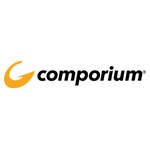 South Carolina-based regional broadband provider Comporium is launching Comporium Whole Home Wi-Fi – a mesh Wi-Fi offering aimed at enabling customers to connect wirelessly to their broadband connection from anywhere in the home. Comporium will use equipment from AirTies to support the offering.
Comporium Whole Home Wi-Fi
Comporium can trace its history back over 100 years, to when it started out as a rural telephone company. Since then the company not only has upgraded its network to support multi-play services as many rural telcos have done; it also has been one of the most aggressive independent telcos at offering ancillary services.
Among others, those offerings include home security, advertising services, digital signage and, as the company says on its website – "maybe even our mother's pimento cheese recipe."
As a press release from Comporium and AirTies notes, Whole Home Wi-Fi is becoming increasingly important as broadband customers use more and more devices in the home – making it increasingly important for Wi-Fi to work throughout the home. Wi-Fi mesh networks achieve that by using multiple devices to act as repeaters for one another. AirTies calls its devices Mesh Extenders.
"We know our customers want superfast internet everywhere in their homes, and Wi-Fi Mesh can make that happen," said Comporium Executive Vice President and Chief Operating Officer Matthew Dosch in today's press release.
Comporium will offer a two-device Whole Home Wi-Fi kit for $9.99 per month to new customers or to existing customers who upgrade to higher-tier internet plans. The company offers broadband speeds as high as 1 Gbps.
AirTies already supplies Wi-Fi equipment to numerous domestic and international carriers, including AT&T, Atlantic Broadband, Frontier, and others.