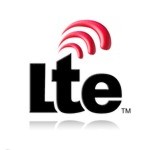 Though 90% of Competitive Carriers Association (CCA) members have either already implemented or plan to implement LTE, they'll continue to use TDM (Time Division Multiplexing) to route and distribute voice and data. While CCA member rural, regional and smaller national wireless carriers are "agressively investing in their networks," including deploying 4G LTE, they still have a lot of work to do, especially with regard to making the transition to all-IP networks and backhaul technology, according to a research results released by Exalt.
Automatic data roaming, interoperability throughout the 700 MHz spectrum, Universal Service Fund (USF) reform, spectrum policy and licensing issues and handset exclusivity number among the key issues having an impact on CCA members, whose licensed service area covers more than 95% of the US.
Research results identified that "CCA members still face obstacles with respect to their efforts to compete with the largest nationwide carriers." Among its key findings were the following:
50% of respondents reported that they expect TDM backhaul to remain on their networks for the next two to five years or beyond, necessitating investment in technology capable of carrying both native TDM and IP traffic across their networks
Just 15% of respondents have employed microwave solutions for backhaul, with 70% reporting that they use fiber connections to backhaul data – a relatively expensive option not available in all geographic areas
15% primarily employ legacy technology in the form of T1 lines for backhaul
90% of survey respondents reported that they are either in the process of implementing LTE or will be doing so in the next 12 – 24 months
55% of respondents purchased 700 MHz wireless spectrum in order build out their 4G LTE networks
70% of respondents indicated that the continued availability of spectrum for backhaul transport is either critical or extremely important.
"The existence of an organization like the CCA ensures that customers living outside of major metropolitan areas have access to the same level and quality of services as those served by the largest mobile service providers," commented senior vice president of marketing and business development for Exalt, Greg Gum, who conducted the research.