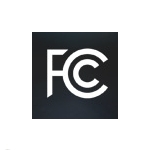 The FCC is asking for input on the data it should collect for its annual report on video competition. In a 20-page public notice released last week, the commission seeks comment from video providers, consumers, and manufacturers of customer premises equipment (CPE) about how to improve next year's report.
The FCC's annual video competition report provides a wide range of information, including subscriber and financial data from three distinct types of video providers. These include over-the-air broadcasters; multi-video programming distributors (MVPDs), such as cable companies, satellite providers and telcos offering video; and online video distributors (OVDs) that deliver video over a broadband Internet connection. The most recent report, issued in April, has 180 pages and documents the first-ever full-year decline in subscribers to MVPD services.
The FCC Video Competition Report
As usual when it seeks comment, the FCC poses a wide range of questions in its public notice about the video competition report.
Some of the more intriguing include:
Has the introduction of "skinny bundles" that include Internet and video packages with a relatively small number of channels made MVPDs more competitive?
Are "skinny bundles" attracting "cord cutters" that have cancelled MVPD services?
Do some MPDs such as those of a certain size, have a competitive advantage in the marketplace for the delivery of video programming? Do some MPVDs pay lower prices for video programming? (No doubt the FCC will get an earful on these issues.)
What progress have over-the-air broadcasters made on mobile TV? How many broadcast stations offer mobile TV? What video programming is being offered on mobile TV?
To what extent is local news programming available online? Has online delivery contributed to increased investment in broadcast station local news and information programming?
When networks offer their programming as OVDs, how does this impact the financial well-being of affiliated stations that previously offered such programming to the public on an exclusive basis? Are more broadcast networks planning to offer subscription VOD and live programming, either as standalone OVD services or through joint ventures like Hulu and Hulu Plus?
To what extent are OVDs developing content delivery networks?
Is it important to consumers to be able to use a single CPE to access both MVPD and OVD services?
I doubt the FCC will be able to get answers to all of these questions. But if it gets data on even half of them, the next report should make for fascinating reading.