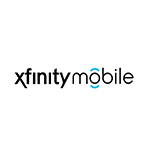 With the Comcast Xfinity Mobile rollout complete, the wireless service from Comcast is now available in all of the MSO's retail stores and online, with service available across Comcast's complete cable footprint.
"We created a unique mobile experience that's simple and saves customers money by connecting to our nationwide Wi-Fi network, and allows them to only pay for the data they use," said Greg Butz, president of Xfinity Mobile in a press release. "Now that we're available across all of our distribution platforms, including our retail locations in all of our markets, we look forward to introducing, even more customers to Xfinity Mobile."
Comcast Xfinity Mobile Rollout
Xfinity Mobile, which only is available to subscribers of the MSO's broadband service and within its service areas, is built on a network of more than 18 million Wi-Fi hotspots, utilizing voice over WiFi technology. When Xfinity WiFi is not available, the service uses Verizon's wireless network . Comcast reports 70 percent of its mobile subscribers are accessing the Xfinity WiFi network outside of the home. The cable MSO also claims use of the service can save 30 percent compared to other networks. The offer includes five lines with unlimited nationwide talk and text without any access line charge.
Users start by sharing 100 MB of data across as many as five lines per account. Subsequently, they can either opt for unlimited usage for $45 per month per line (with speeds reduced after 20 GB) or pay $12 per GB of data, shared across all lines on the account. Subscribers can switch between payment approaches during their cycle and mix and match across the users on an account. Almost 25 percent of accounts have at least one line paying by the gig and at least one line with the unlimited option.

The service offers a selection of devices that includes the Apple iPhone 7 and iPhone 7 Plus and a variety of Samsung phones.
Xfinity Mobile was introduced in April. The relationship between Verizon Wireless and Comcast dates back several years and is based on an MVNO agreement negotiated when the cable industry sold AWS spectrum to Verizon.