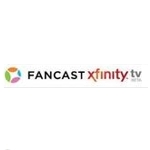 Taking another step towards achieving its "multi-platform" media strategy, Comcast on Tuesday announced that the re-branded beta version of On Demand Online, or Comcast's spin on TV Everywhere,  will be available nationwide to cable and Internet subscribers at no extra cost.
Now dubbed "Fancast XFINITY TV," the service offers on-demand, online viewing of an expanded range of content (more than 12,000 hours worth) that includes cable TV shows, films and independently produced content.
"This is a beta product only, but the consumer feedback has been great so far. We look forward to more feedback as we make it available to even more customers" Amy Banse, president of Comcast Interactive Media, said in a news release. "We think Fancast XFINITY TV gets us one step closer to our multiplatform goal and is just the beginning of delivering an entirely new TV viewing experience."
Comcast will validate up to three broadband connected devices belonging to paying Comcast subscribers and give them access to the online content. Comcast is the first U.S. carrier to go nationwide with a beta of the TV Everywhere concept, which is a cable industry led effort to stem the tide of subscribers forgoing monthly subscriptions in favor of free television content online from the likes of Hulu and other video websites.
It's kind of ironic though. Should Comcast pass regulatory muster on its bid to take control of NBC Universal, they will become a major shareholder in Hulu as well.