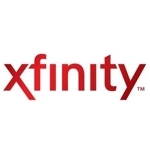 Comcast's high-end broadband service, Xfinity Extreme 105, is now available to more than 40 million homes in major markets across the U.S., including San Francisco, Seattle, Portland, Denver, Chicago, Miami, Washington D.C. and Philadelphia, as well as most of Boston, the cable MSO announced.
With VoD, social networking, online gaming, tablets and smartphones driving high-bandwidth network traffic, Comcast and other telecompetitors are looking to faster broadband services as a key element of customer satisfaction and competitive advantage.
"This speed tier continues to expand our portfolio of Internet service offerings and takes them up to a whole new level," said Cathy Avgiris, senior vice president and general manager, Communications and Data Services. "With it, we're powering the digital home of the future, where entire families using multiple devices – laptops, gaming consoles, tablets, smartphones – can all take advantage of high-bandwidth applications simultaneously ensuring they each have a great online experience."
The 105 Mb/s Extreme 105 service's upload speed reaches 10 Mb/s. It is available at an introductory rate of $105 per month for 12 months as part of a Comcast Triple Play bundle. Making use of the cable industry's DOCSIS 3.0 broadband spec, it also comes with a wireless home networking gateway via which users can set up a household-wide Wi-Fi hotspot.
Extreme 105 is also offered on a standalone basis, and in a variety of bandwidth tiers in either bundles or standalone packages. It also comes packaged with the Constant Guard suite of on-line security services, Secure Backup and Share, bot detection and notification, free access to the Xfinity Mobile app for iPhone, iPod touch and Android devices, as well as remote DVR control.