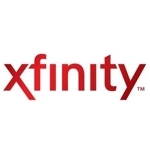 Comcast is continuing to expand the reach of its Xfinity service by making the Hulu streaming service available as part of its Flex video offering immediately. Hulu will become available soon to X1 video customers, according to Comcast.
Xfinity Flex customers will be able to easily access content and, according to the company soon will be able to access the content via Xfinity Voice Remote. Subscribers will say "Hulu" to directly access the app or directly to control by content name.
Flex and X1 already offer Netflix – which was integrated into the X1 operating system in 2016 — Prime Video, HBO, YouTube, Pandora and thousands of free movies and shows. Hulu will add the recently released "Little Fires Everyway" as well as other original productions. Other content offered by the streaming service includes The Golden Girls, Rick & Morty, FX series such as "Atlanta," and programs such as "The Shield," "Doc McStuffins" and "Teen Titans Go!"
Comcast has been aggressive with X1 and Flex. The goals are to rapidly expand the amount of programming available and to make it as easy and convenient as possible for subscribers to access that programming. It's Comcast's way of embracing OTT.
In September 2019, the company made its Xfinity Flex streaming video service available at no extra charge to its Internet-only subscribers. The idea, according to comments made at that time by Xfinity Services Executive Vice President Matt Strauss, was to "redefine broadband" by making television into a "dashboard for the digital home."
Three months earlier – in June – X1 and Flex integrated Amazon Music into the platform. Subscribers who say "Amazon Music" would be able to gain access to the vast number of songs, playlists and stations available through the system. The company claimed at the time that it was the first ad-free and on-demand streaming service available directly on TV through a pay-TV provider.
In late 2018, Comcast launched Amazon Prime Video on X1.