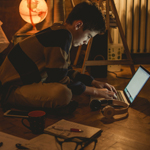 Parents will gain more control over kid's screen time with the Xfinity xFi scheduling tool feature that was introduced today.
The feature, which builds upon xFi's bedtime mode, enables as many as 30 screen time schedules per profile. This enables WiFi access to tablets, smartphones or gaming consoles to be paused in order for the child to, for example, practice the piano. Other features include the ability to set up time allowances and parental controls on kids' online viewing. The press release pegs the introduction to the holiday season.
The xFi scheduling tool is available at no extra cost to Xfinity Internet customers who lease a compatible Xfinity gateway.
"The xFi bedtime mode feature really resonated with our customers, and we heard from them that they wanted more precision and control in managing their kids' screen time schedules," said Dave Puckett, the Vice President for xFi & Digital Security for Comcast. "As a father of four, I know that screen time is one of the biggest painpoints for parents. That's why we created this new xFi scheduling feature, to empower parents with a simple tool to be more involved in when and how their kids use the Internet."
Comcast pointed to the need for the added control with a couple of statistics from Common Sense. The group found that 69% of kids have a smartphone by the age of 12 and that the number of "tweens" and teens watching videos online daily has more than doubled since 2015.
The broadband industry in general and Comcast in particular often turn their attention to children's issues. In May 2016, the company announced an initiative with Internet Essentials and the Conference of Western Attorneys General to address online issues faced by seniors, parents and children online. Internet Essentials is an initiative that pushes the adoption of high-speed Internet in low-income households.
Comcast also announced at that time that it was supporting the Family Online Safety Institute (FOSI) and Common Sense Media and Older Adults Technology Services (OATS).