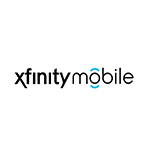 Comcast's eagerly awaited wireless offering, announced today, will use a Wi-Fi First approach which, as Xfinity Mobile President Greg Butz explained on an investor webcast today, aims to "make Wi-Fi easy." Comcast wireless pricing also will offer some unique options, including an option to pay on a per-gigabit basis, no access fees, an unlimited offering and the ability to switch plans in the middle of a billing period.
Importantly, Comcast plans to sell its mobile offering, dubbed Xfinity Mobile, only in bundles with the company's high-speed data service and only within its existing service territory. The company will not operate its own cellular network – at least not at this time — but instead will rely on an agreement with Verizon that dates back several years to when Comcast and other cable companies sold spectrum to Verizon and experimented, briefly, with a co-marketing program with Verizon. Comcast executives declined to reveal whether the company's agreement with Verizon prevents it from building its own cellular network.
The executives noted that 80% of smartphone data today is consumed on Wi-Fi, even though customers have to initiate connectivity. Comcast said it has simplified that process. As Butz explained, "If you're near an Xfinity hotspot, we will put you on it."
Shifting traffic to Wi-Fi is a benefit, even for customers who are on unlimited plans, because it provides greater bandwidth than cellular service, Comcast executives said. That's a consideration that is particularly important for customers who are streaming video, such as the Comcast cable content they will be able to stream with Xfinity Mobile.
Comcast operates the nation's largest Wi-Fi network, comprised of 16 million hotspots, including some that are installed in customers' homes and businesses, executives said today. The company's total addressable customer base is 29 million, with a total base of 130 million addressable mobile lines in its territory, they said.
Comcast Wireless Pricing
Comcast wireless pricing will start at $45 per line for unlimited service for customers who have signed up for the company's Best Xfinity package. Those with other Xfinity Internet service will pay $65 per line for unlimited service.
Alternatively, customers can opt to pay $12 per gigabyte for data. According to the Comcast executives, this option targets the 70% of mobile data users who use no more than 5 GB per month. Customers with multiple lines can choose different options for different lines.
Voice and text messages are free for all Comcast wireless customers and customers. In addition, the company borrowed a page from T-Mobile, eliminating access charges for all accounts.
Comcast expects the wireless offering to be profitable at these prices without being subsidized by other services.
Comcast claimed savings of as much as $576 annually for a hypothetical customer named "Frank" who uses 4.2 GB per month in comparison with a typical competitive offering. The company calculated the typical offering by averaging competitors' pricing for equivalent service. While Frank would have been on per-gigabyte pricing, Comcast also claimed savings of $180 to $240 per month for customers on the unlimited plan in comparison with the average competitive offering.
One of the reasons Comcast is able to offer such competitive pricing is that the company does not anticipate having to devote much in the way of additional marketing resources to support Xfinity Mobile but instead anticipates leveraging the company's existing advertising and marketing resources.
Customers will sign up online using an interface demonstrated during today's investor webcast – an approach Comcast called "Digital First" and which is an example of a broad trend toward digital transformation that is being adopted in a wide range of industries as a means of improving the customer experience while also reducing costs.
The company did not discuss pricing for mobile devices, but noted that it will support popular offerings from companies such as Apple and Samsung. Considering the industry trend toward end users purchasing their own devices, it appears Comcast expects to use that approach as well.
Xfinity Mobile will be made available to Comcast employees soon, the company said. While the company did not provide details on broader rollouts, it offers a link for customers to sign up to receive alerts when service is coming to their area.
Comcast isn't the first company to adopt a Wi-Fi First approach, but it is by far the largest company to undertake such an offering, and there are some significant risks – including whether the Comcast hotspot network can support the traffic levels that the new offering will generate and how well Comcast will be able to match capacity to traffic patterns.
Comcast CEO Dave Watson said the company will approach Xfinity Mobile the same way it approached its innovative X1 set-top box. The company will be "deliberate," will test various options and will "make calls along the way."