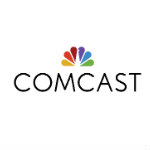 Comcast VoiceEdge Select, announced yesterday, is a cloud-based phone service that targets smaller SMB customers. The new hosted voice service offers a full set of standard and advanced calling features, a mobile app and business-grade phones priced by the seat, according to Comcast.
Other capabilities included in VoiceEdge Select are automated attendant, hunt groups, simultaneous ring and readable voicemail along with other common calling features. The VoiceEdge Select fee covers these features as well as the cost of business-grade Panasonic phones (wireless or desktop).
VoiceEdge Select appears to be a variant of Comcast's existing VoicEdge hosted VoIP service, but targeting smaller SMBs with a standard per seat price of $34.95 for up to a total of 8 seats. VoiceEdge starts at $44.95 per seat and only goes down to $34.95 after 20+ seats.

"Small businesses are the heart of the American economy and they need services that can help them better serve their customers and compete against larger brands. VoiceEdge Select gives them professional call handling and an easy to use portal and mobile application letting them tailor the service to their needs to ensure they never miss a call in or out of the office," said John Guillaume, Comcast Business vice president of product management and UX, in a prepared statement.
Businesses can keep existing phone numbers. The mobile app enables employees to receive and make calls from any device, using their business caller ID. Comcast's technicians provide professional installation and instruction for customers.
"Services like VoiceEdge Select are leveling the playing field for small businesses by giving them access to capabilities similar to those of large enterprises," said Diane Myers, IHS Markit senior research director, in a prepared statement. "The advanced call features and inherent flexibility of VoiceEdge Select will be attractive to small businesses looking to gain a competitive advantage, easily scale alongside business needs and better manage their infrastructure and costs."
Beyond VoiceEdge Select, Comcast Business' other voice services include:
Business Voice Mobility – for small branch locations or home offices with up to 20 employees
Business VoiceEdge – for small- and medium-sized offices with up to 1,000 employees and multiple locations
PRI Trunks – for businesses with onsite IT staff and a traditional on-site PBX
SIP Trunks – for larger businesses with onsite IT staff and an existing IP PBX