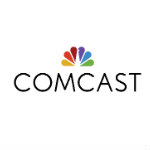 Comcast on April 26 launched its latest Xfinity Wireless Gateway, which boasts of delivering the fastest in-home wireless network speeds in the nation and the most coverage throughout customers' connected homes. The largest U.S. Internet Service Provider (ISP) also announced it has boosted the speeds of its two most popular Xfinity Internet service plans – Blast! And Extreme 50 nationwide.
The new Xfinity Wireless Gateway is the first to make use of the 5.0 GHz radio frequency, which results in faster network speed and better performance for connected devices. The new MoCA 2.0 home networking standard has also been built into the new device, "which allows the device to create a faster and more efficient network of connected devices within the home," according to a Comcast press release.
Comcast points out that a competitive analysis by Allion USA LLC showed that the Xfinity Wireless Gateway delivered up to 270 Mbps when using the 5.0 GHz frequency, results which "confirm Comcast once again provides the fastest Internet speeds by offering customers three times the peak performance from their connected devices."
National rollout of the new Xfinity Wireless Gateway has begun, with the device being made available for the same rental fee as Comcast's standard equipment, according to the press release.
Comcast has also increased the speed of its Blast! service tier from 25 Mbps to 50 Mbps downstream and from 4 Mbps to 10 Mbps upstream. The speed of the Extreme 50 service has been increased from 50 Mbps to 105 Mbps downstream and from 15 Mbps to 20 Mbps upstream.
"Today, there are nearly six connected devices for every U.S. home with Internet service and that is only going to increase in the future which is why we continue to increase speeds on a regular basis," Comcast Cable's senior vice president of Data and Communications Rob Slinkard was quoted as saying.
"The Xfinity Wireless Gateway provides these homes with a reliably fast Internet connection that ensures our customers are getting the best performance from their wireless devices. We are continuing to invest in our network to provide customers everything they need to power their connected home."