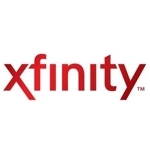 Comcast recently launched their version of TV Everywhere and branded it Xfinity. They took a lot of heat for that brand choice. Let's just say it wasn't universally accepted. How do you pronounce that thing anyway?
In true '300 lb gorilla' fashion, Comcast could obviously care less. Word is, Comcast will rebrand their whole cable portfolio as Xfinity. As Multichannel News points out, Steve Burke, COO of Comcast, revealed the new strategy on their quarterly earnings call – "This is a major rebranding effort for Comcast Cable. Xfinity gives the customer more choices, more convenience, more control over their entertainment, information, and communication choices, in more innovative ways and we're really excited to introduce the Xfinity brand to our customers."
My guess is Comcast is probably influenced by the success Verizon is having with the FiOS (and to a lesser extent, AT&T with U-verse) brand, which by the way, was also questioned as a brand choice initially. With Xfinity, Comcast can better position a suite of products against FiOS or U-verse. Right now, Comcast just has a bunch of products without a unique brand competing against the exact opposite of that characterization. With Xfinity, maybe that will change.