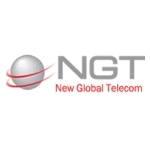 Comcast has reached a deal to acquire New Global Telecom (NGT), a Colorado based provider of business class VoIP services. The move follows a previous business focused CLEC acquisition of Cimco Communications by Comcast.
In addition to offering VoIP based services to small and medium businesses, NGT also provides wholesale hosted and trunk-based VoIP solutions to other carriers including "CLECs, MSOs, ISPs, ASPs, VARs and VoIP-centric companies."  Comcast has been a customer of NGT, buying wholesale VoIP services.
Cable companies are looking to expand their market share of the lucrative SMB and Enterprise business market, mostly at the expense of their telco competitors. Companies like Cablevision have been giving telcos fits with their new found business services prowess. Unlike their telco competitors, SMB and Enterprise services, generally speaking, represent just a sliver of overall revenue for cable companies. Comcast is demonstrating their desire to grow that revenue base, both through organic growth and acquisition. Makes you wonder who is next?