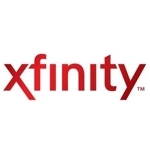 Comcast announced that Xfinity Signature Support, its "personal helpdesk" service, is now available to more than 22 million customers across the U.S. Comcast introduced the customer tech support service in March aiming to assist customers navigate the complexities of digitally networked homes and a profusion of networked devices.
Consumer and SMB tech support services will almost triple in revenue come 2015, with broadband service providers setting themselves up to be major players in the market, according to a recent forecast from Parks Associates.
Offering a range of pricing/service plans, experienced IT professionals are fielding customer requests for Xfinity Signature Support online, by phone, and on-site in the home 24×7, covering the gamut of home networking issues and help setting up consumer electronics devices, from personal computers and wireless networks to flat panel TVs, mobile phones and game consoles, according to the news release.
"Comcast has been making significant investments to enhance our products while improving the service and support we deliver," said Mitch Bowling, senior vice president and general manager of New Businesses for Comcast. "Providing an end-to-end technical support solution like Xfinity Signature Support is one of the ways we're creating more personalized levels of care that are tailored to our customers' needs and interests.