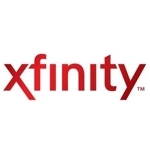 Add Comcast to the chorus of multi-play service providers that are choosing to emphasize broadband over video. "We're not going to chase video; we're very centered on broadband," said Dave Watson, president and CEO of Comcast Cable and senior executive vice president of Comcast Corp., in a question-and-answer session about Comcast strategy at an investor conference this morning.
The trend started when content costs mushroomed several years ago. Some of the first companies to move in this direction were smaller cable companies and telcos offering video services that lacked negotiating power with content providers. But as consumers began to cancel or reduce their pay-TV subscriptions in favor of video offerings such as Netflix and Amazon Prime delivered over a broadband connection, major service providers also began to de-emphasize video, reasoning that if customers shift toward an over-the-top video service, they need faster broadband, yielding a minimal overall margin impact. We saw it first with telco video providers, but as Watson's comments reveal, major cable companies also are getting in on the trend.
Broadband is Comcast's "largest growth driver," Watson said.
Comcast Strategy
With gigabit service available throughout nearly all of Comcast's footprint, the company's average broadband take rate is 47% and is as high as 60% in some markets, according to Watson.
"There's no reason to think that other markets won't follow over time," he said.
Watson noted that "the driver of broadband historically has been speed, but we see an opportunity to do an even better job" by emphasizing the Comcast X1 gateway and xFi Wi-Fi management system.
In addition, he said, the company is focusing on "deepening customer relationships" by layering on additional services such as home security and mobile. That emphasis is expected to reduce churn and improve customer lifetime value, he said.
Asked whether Comcast sees high-speed 5G wireless as a threat, Watson reiterated points made by another Comcast executive recently. For example, he pointed to broadband usage trends, suggesting that it would be difficult for customers to use mobile broadband so heavily because of data caps.
The average Comcast broadband user has six to seven devices and uses 200 gigabytes per month. Power users have 20 devices or more and use 650 gigabytes per month.
"We believe our broadband will compete very nicely" against 5G, Watson said.
Watson made his comments at a Deutsche Bank investor conference, which was also webcast.