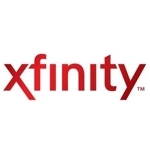 Long seen as the leading TV Everywhere proponent among large cable MSOs, Comcast keeps moving the initiative forward. It's latest TV Everywhere moves include expanding its content offerings from Time Warner and flipping the switch on VOD access over an Apple iPad.
The expanded content offer from Time Warner offers TV Everywhere access through Comcast's Xfinity TV brand to Turner networks including TNT, TBS, CNN, HLN, truTV, Turner Classic Movies, Cartoon Network and Adult Swim.
In addition to Xfinity TV, authenticated Comcast digital cable customers can access this content through "…Comcast's On Demand service, applicable Turner Web Sites and Xfinity and Turner branded iPad, iPhone and Android-based tablet and phone applications with plans for live streaming later this year." The Turner content becomes available 'shortly' after its initial airing, but Comcast promises to offer live streaming at a later date. Terms of this latest content rights agreement were not disclosed and were only labeled as 'long term.'
As for the iPad, Comcast turned on the ability to access certain VOD content on an iPad, but only within a subscriber's home. The application uses Wi-Fi to stream the content to the tablet device. Comcast intends to add Android based tablets later this year. Comcast first announced the Xfinity iPad App earlier this month.
Over at Light Reading, Jeff Baumgartner reports on his Xfinity iPad App experience, counting "…about 720 selections, which include a mix of TV series and movies …" available from programmers like "…HBO, Showtime, BBC America, Cartoon Network, Cinemax, Encore, Starz, MoviePlex (another Starz property), TBS and TNT."
The moves illustrate Comcast's hope/belief that their version of TV Everywhere will provide enough value add to a monthly cable subscription to make a potential cord-cutter think twice before leaving. Will it work?