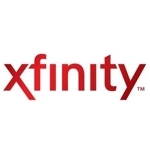 Comcast delivered quarterly results today, and Xfinity broadband metrics indicate that growth in broadband for the cable conglomerate are far from over. Comcast added 334K residential broadband subscribers in 3Q 2018, nearly doubling the company's broadband net adds from a year ago.
According to Comcast Chairman and CEO Brian Roberts, it's the best broadband third quarter results the company has seen in ten years. "Well, we continued the great momentum, and I think there are some folks, perhaps that lost focus of whether we believed in the core business," Roberts commented during a CNBC interview this morning.
Comcast now counts 24.7 million total residential broadband customers, and 2.01 million business broadband customers. These Xfinity broadband metrics were tempered a bit with video losses in 3Q18 of 106K, slightly better than the 125K the company reported in 3Q17.
By comparison, both AT&T and Verizon reported earnings this week. AT&T added 31K fiber connected broadband subscribers, but legacy DSL losses of 45K delivered negative broadband growth of -14K subscribers. Similarly, Verizon added 54K Fios FTTP broadband connections, but lost 52K legacy DSL subscribers, for a broadband net add number of 2K for 3Q18.
Next year will be an interesting one to watch regarding these trends, as Verizon aims to slow down Comcast's broadband machine by launching competitive residential broadband offers in Comcast markets using fixed 5G home service.