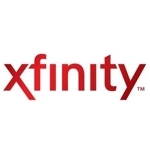 Comcast is celebrating an on-demand viewing milestone: Xfinity On Demand viewers have watched more than 20 billion "entertainment choices" since the time-shifting, VoD service went live back in 2003, according to the cable MSO.
Besides the appeal of viewing movies, TV programs and other types of content when they want, increasing available content 450%—from 740 to 25,000 choices—offering same-day-as-DVD new movie releases, and keeping the majority of content free, have been keys to the service's success to date, wrote senior vice president of Comcast Video Services Marcien Jenckes on the Comcast blog. The move to TV Everywhere is also having a positive impact.
As well as movies, TV series have become particularly popular viewing on Xfinity, the top performing category, according to Comcast, which now offers 600 of them through the VoD service.
Jenckes noted that the service is still evolving. DVR integration, multi-platform digital capabilities,–Xfinity is now available on Apple and Android mobile devices– applications, such as remote control, search and personalization features, such as Xfinity's Watchlist, as well as 3D movies are indicative of continuing changes to come.
"Today, time-shifted viewing is part of everyday mainstream life for most Americans. Moving forward, we are focused on bringing more of the 'latest and greatest' content to multiple devices as well as new ways to personalize our customers' viewing experiences," Jenckes wrote.