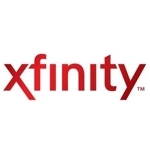 Comcast is beefing up its TV Everywhere platform as it gears up for a nationwide rollout of Xfinity TV. Available online free to Comcast digital video subscribers, Comcast claims Xfinity TV now offers customers almost 150,000 videos including; current and classic TV from nearly 90 content partners, some of which is in HD; VOD movies; and premium cable content from the likes of HBO, Showtime, Cinemax, Starz and Encore, according to a news release.
Keeping up with the competitive industry-wide drive to differentiate video offerings with the latest interactive features, Comcast is also outfitting Xfinity TV with the ability to remotely program one or more DVRs and other new tools to personalize and manage content across multiple devices. They're also integrating search features across platforms, which they claim allows users to "instantly find favorite TV and movie selections…whether they want to watch on TV, On Demand, online or on mobile devices."  Also new are fully integrated personalized "Watchlists," and social media integration that enables viewers to share their favorite shows.
Opening up access, Comcast is offering Xfinity TV content to any Comcast digital video subscriber, whether or not they get Internet access via Comcast or another ISP. Comcast is taking the lead among cable MSOs with TV Everywhere initiatives to fight off the growing OTT video threats from the likes of Google TV and Apple TV.