Comcast broadband customers will soon be able to add an OTT offer to their Internet subscription, with no requirement for a traditional video service subscription. The service will feature a limited channel line-up, access to on-demand content, and a cloud DVR. The move appears to be targeting 'cord neverers,' or younger subscribers who wouldn't have purchased a cable TV subscription to begin with.
Comcast OTT Offer
The limited channel line-up features HBO and the local broadcast networks, but Comcast didn't reveal the total channel line-up of "about a dozen networks" in a blog post announcing Xfinity Stream. The service doesn't require a set-top-box, or even a TV, focusing on delivering content to portable devices within the home, including laptops, tablets, and smartphones.
"So if you love TV and spend most of your time with the screen in your lap as opposed to the one on the wall, Stream may just be the thing for you," said Matt Strauss, Executive Vice President and General Manager, Video Services for Comcast in a blog post. I suspect we'll see it available on streaming devices like Roku in the future though.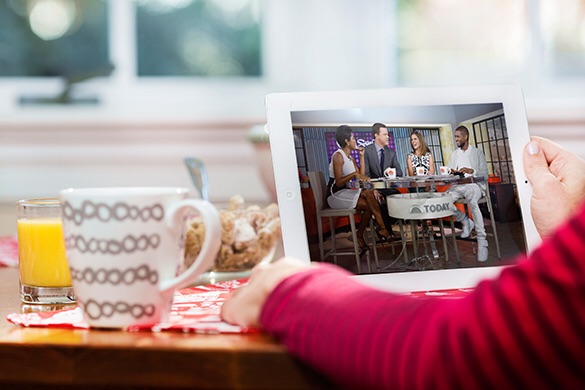 The live TV component will only be able to be streamed in a subscriber's home, across their home Wi-Fi network. Outside of the home, Xfinity Stream customers get access to the on-demand and cloud DVR content. The service will cost $15 per month, in addition to an Xfinity broadband subscription.
"We want to make ordering Stream as easy as buying a song online," said Strauss. "And make tuning in to a show as simple as opening an email."
Those are interesting comments that shed light on the benefits an OTT service brings traditional video and broadband service providers. To activate this service, customers just need to download an app. No interaction with a customer service rep, no truck roll, and no equipment to provide. The operational costs are dramatically lower.
Xfinity Stream will launch initially in Boston, soon followed by Chicago and Seattle, according to Comcast. They are aiming to roll it out across their entire footprint by early 2016.
Comcast joins a growing list of traditional media companies that are now openly embracing OTT delivery. We're finally beginning to see real change in the video business, thanks to OTT. The next 12 to 18 months should prove to be even more disruptive.