Comcast reported their 2Q18 results today and the impact of OTT and vMVPD services is taking a bite out of their video business. But Comcast executives don't seem too worried. In fact, they may even be encouraged.
Comcast lost 140K video subscribers in 2Q18, which Comcast CEO Brian Roberts and others on their quarterly conference call attribute to the rising competitive threat from vMVPD services like DIRECTV NOW and Sling TV. These OTT video services offer familiar channel line-ups, and generally, provide lower cost alternatives to traditional pay-TV packages.
"In video, the team continues to adapt to a changing marketplace," Roberts said on their quarterly conference call. "As anticipated, continuing competition from virtual MVPDs contributed to our 140 thousand video customer net losses in the second quarter."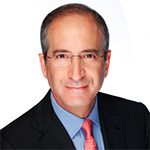 OTT and vMVPD Impact
Unlike Comcast competitors AT&T and DISH, Comcast currently does not offer a vMVPD service to help offset their traditional video losses. AT&T lost 262K traditional video subscribers in 2Q18, but thanks to net adds of 342K from their vMVPD DIRECTV NOW, they can claim total video net adds of 80K for the quarter.
But Comcast doesn't seem too concerned about these shifts in the video marketplace. For them, they see the move to OTT and vMVPDs as beneficial to their long-term prospects. More OTT and vMVPD services mean the need for more and better broadband, and also creates more distribution opportunities for NBC Universal content.
"One of our strategies is to have diversification in such a way that as new technologies come, it's not all or nothing and we're benefiting more than I think we're losing from that additional competition," Roberts said. "I think it is a very, you know, dynamic time and we're uniquely positioned as a company to benefit from these changes."
Roberts pointed to the increasing opportunities that the growth of OTT means to Comcast's NBC Universal business unit, by giving them more outlets to create and sell programming to, as well as additional distribution options for them.
Comcast Broadband Performance
Comcast also points to their broadband business, citing multiple times that the connectivity it provides has become the core of their business. OTT and vMVPD will only drive more demand for bandwidth, a trend they feel they can capitalize on.
They point to their 2Q18 broadband results as proof, citing the best 2Q they've had in ten years. Their broadband business generated $4.3 billion in 2Q18, up 9.3%. They added 260K broadband customers in the quarter and offered the following residential broadband customer metrics:
75% of Comcast subscribers now get 100 Mbps or faster service
The average Comcast customer now consumes 150 GB of data per month, the highest ever
Comcast xFi customers connect an average of 11 devices to their in-home Wi-Fi network
What's interesting about these numbers is Comcast generally has been using bundling of broadband with video to prop up their video numbers, allowing them to somewhat escape the cord cutting trend. Stand-alone broadband or stand-alone video services were relatively expensive from Comcast, unless they were bundled together.
But video is now taking hits, yet broadband is still rising. One would assume Comcast is getting more competitive with broadband-only pricing, a trend worth watching.