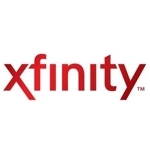 In today's digital media lifestyle, virtually anyone with a smartphone can be a broadcaster. Comcast hopes to capitalize on this reality with Xfinity Share, a live streaming app, which lets subscribers share live video with others, directly to a TV or other mobile device. Comcast had been trialing Xfinity Share for sometime with triple play subscribers, but now any Xfinity broadband customer can use the service, Comcast announced on its website August 20th.
Xfinity Share video, Internet, voice and home subscribers who want to use the new live-to-TV video streaming and photo sharing app to watch live streams or receive photos and videos on their TV sets need to have set-top boxes (STBs) with X1 DVR capabilities. Mobile viewing is accomplished through the Xfinity Share app.
Comcast has been collecting data from a subset of initial users who began using Xfinity Share since its launch this past spring in an effort to improve the service. Comcast reports seeing a surge in Xfinity Share usage on weekends and holidays. The majority are repeat users.
Comcast offered the following instructions for Xfinity Share use:
To stream to the TV, users just need to follow these simple steps: open the Xfinity Share app, select "Stream Live," select "Stream to other contacts," enter the home phone number or comcast.net email address for the person you want to see the video, and click "Stream." A notification will pop up on that person's TV, and all that person needs to do to watch the live streaming is click the "Info" button on the X1 TV remote. The Xfinity Share app is available to download for free from the Apple Store for iOS devices or from Google Play for Android devices.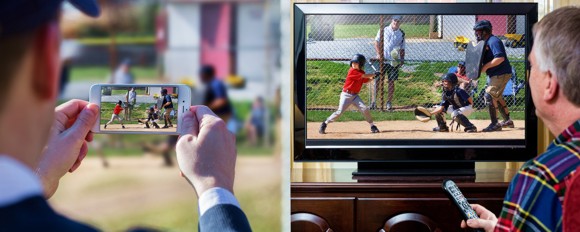 Social media broadcasting tools like Periscope and Meerkat have heightened awareness around video broadcasting. Comcast says it is working on new Xfinity Share functionality and features that it plans to introduce in coming months.