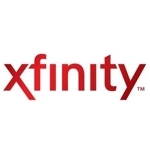 Comcast is starting to reveal details about its Gigabit Pro service, which will provide symmetrical 2 Gbps service in a select, but growing set of markets. Comcast has been particularly quiet about details of the FTTH based service. They just launched a website with more details about the service. Some markets are now beginning to come on line and Comcast also revealed pricing for the service.
Gigabit Pro Pricing
Comcast is apparently ignoring the Google Fiber gigabit pricing trend of sub-$100 monthly subscription fees, with a non-promotional price point of $300/month for their 2 Gigabit service. Installation fees could run as high as $1,000 ($500 for installation and $500 for activation), depending on complexity. Comcast will be doing site surveys for interested customers, who must be within 1/3 of a mile of their fiber transport network to qualify.
DSLReports.com is reporting that Comcast will offer a promotional $159 monthly charge with a two-year commitment that will include a hefty early termination fee.
Comcast's main rival for gigabit services will be AT&T, which charges $120/month for 1 gigabit service in some markets, and less in others. In some markets, Comcast will also compete with Google Fiber, which charges $70/month for gigabit service.
With this pricing, Comcast is not looking to aggressively court gigabit subscribers. But they are probably using it to raise the awareness of all of their higher speed tiers, with the hopes of getting more customers to subscribe to their faster broadband tiers. They continue to increase speeds for their existing broadband tiers, in addition to launching these gigabit services.
Comcast promises to pass 18 million homes with their FTTH gigabit service by the end of the year. They will also be offering gigabit via DOCSIS 3.1 beginning in 2016, promising to eventually reach their entire footprint with gigabit services.