Comcast has unveiled its newest xFi Pod, a key component of the company's mesh Wi-Fi network offering. The second-generation device offers speeds twice that of its predecessor — "upwards of 500 Mbps" – Comcast claims. The device is available immediately to Xfinity Internet customers.
The device uses a tri-band Wi-Fi radio that works with the company's Xfiniti Xfi gateway in order to extend coverage.
The company unveiled its new, Wi-Fi 6 certified gateway earlier this year, as Telecompetitor reported, although these new xFi pods are not Wi-Fi 6 compatible.
The combination of the devices and gateways enables the user to control all connected devices. Comcast pointed out that the company also offers free cybersecurity protection for all customers through its xFi Advanced Security feature.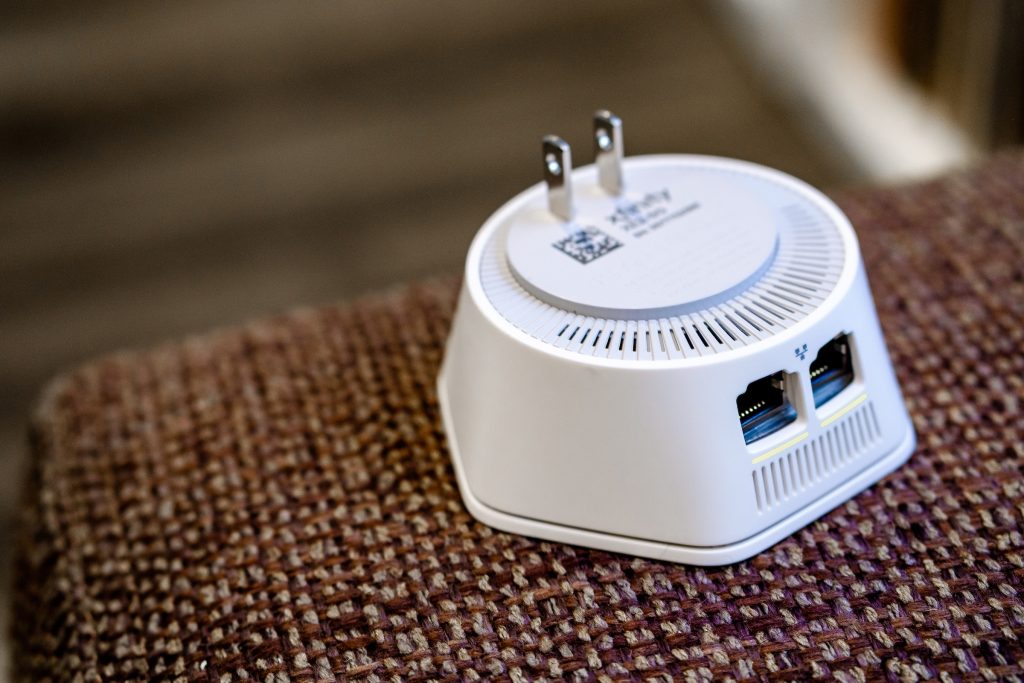 Xfinity Internet-only customers can also access various streaming services and manage their connected devices via Xfinity Flex, which is now included with the service.
The new xFi Pods come either in a one-pack for $119 or in a two-pack for $199, plus shipping and handling. The packs can be purchased online at www.xfinity.com/xfipods and in Xfinity retail stores.
To add an xFi Pod, customers download the Xfinity iOS or Android mobile app, click on the Account tab, select activate xFi Pods and follow the prompts. As Comcast explains, "Once set up is complete, customers can view the connection status, see how WiFi devices are connecting (either through a Pod or directly to the Gateway), and continue to monitor and even pause WiFi devices right from the app."
"As families spend more time at home and the number of connected devices continues to rise, connectivity across the entire home is more important than ever," said Dana Strong, President, Xfinity Consumer Services, in a prepared statement. "In fact, since March 2020, we have seen the demand for Pods double as families and individuals are retrofitting their homes into offices, movie theaters, doctor's offices, and more, by doing all of those activities online instead of outside of the home."