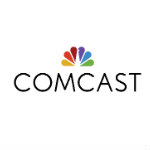 Comcast said today it is doubling the speed of its low-income Internet Essentials broadband service at no extra cost and adding a free Wi-Fi router to the offering. The cable company also will expand eligibility for the program and conduct a trial of a discounted broadband offering and digital literacy program for low-income seniors.
Until now Internet Essentials has targeted families with school-age children who qualify for the free or reduced-cost lunch program, but moving forward the offering will be available to any family with children who attend a school in which at least half of students are eligible to participate in the school lunch program.
Comcast Internet Essentials
The move comes just in time for the upcoming school year and less than a week after AT&T completed its acquisition of DirecTV – a deal that required AT&T to offer a low-income broadband service which will compete with Internet Essentials in some markets.
AT&T said its low-income service will provide speeds of up to 10 Mbps where available. Comcast Internet Essentials previously provided speeds of "up to 5 Mbps" but now will provide speeds of "up to 10 Mbps."
AT&T has a long way to go before its low-income broadband program will come close to matching Comcast in subscriber levels, however. According to a Comcast blog post today, Internet Essentials – which has been available for several years — has connected more than 500,000 low-income families, or more than two million Americans. That number is higher than the population of 96 of America's100 largest cities, as well as the populations of 14 states, Comcast said.
The blog post also boasts that Comcast's achievement is "multiple orders of magnitude greater than the impact of all other private sector low-income broadband adoption programs combined."
The company also invested to promote and support the program and provided more than 41,000 subsidized computers at less than $150 each.
Low-Income Seniors
Comcast's low-income pilot program for seniors will kick off in Palm Beach County, and other pilot markets will be announced soon, Comcast said.
Comcast also highlighted some interesting research findings about Internet Essentials:
86% of customers use their service every day or almost every day
Customers are most frequently using the Internet for schoolwork and finding general information
98% of families are using their service for schoolwork, and 92% of this group feels their service has had a positive impact on a child's grades
52% are using their service to search for a job, and 67% of those searching feel their service helped someone in the household locate or obtain employment