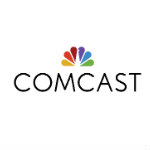 An interesting gigabit network project is underway in Minneapolis, where Comcast is providing gigabit connectivity to CoCo co-working and collaboration space.
CoCo is an entrepreneurial community with 500 members in three locations in the Twin Cities. The company makes office space available on a permanent or when-needed basis.
As a video on the CoCo website explains, "Co-working is redefining the way we work. Co-working spaces offer more than just shared offices and good coffee. These collaborative communities provide something special – connectedness . . .  People are giving up cubicles, ditching their home offices and moving from their local coffee shops."
Co-working space has grown 400% worldwide in the past two years, the video notes. It is gaining popularity with freelancers and others who have traditionally worked from home and may be experiencing loneliness, and with people who work in coffee shops, which weren't designed to be work spaces.
CoCo's facilities also serve mobile corporate workers as well as a "growing entrepreneurial community," a release issued last week notes.
Providing symmetrical gigabit connectivity to the three CoCo locations should help CoCo-based entrepreneurs "develop new technology and grow," noted Don Ball, CoCo founding partner, in last week's announcement. "At CoCo, we always need more bandwidth, so this type of resource is a huge opportunity for our members."
David Middlecamp, a software engineer for one of the companies that uses CoCo resources, noted that "the high-bandwidth, low-latency connection goes a long way to even the playing field with much larger businesses and tech centers with huge resources. The symmetric bandwidth supports creators of content and services, rather than just content consumption, and facilitates working remotely across the globe, or collaborating across millions of connected devices."
It's worth noting that the CoCo gigabit network is different from other recent gigabit network launches such as CenturyLink in Las Vegas and Omaha, C Spire in Mississippi and AT&T in Austin, Texas. Those networks are residential, offering gigabit service to individual homes, as well as businesses using a fiber to the premises (FTTH) approach such as GPON.
Telecompetitor has a request in to Comcast for more details on the network infrastructure. But as a cable company, Comcast is unlikely to be using an FTTH approach. Instead cable companies typically deploy metro Ethernet equipment that interconnects multiple business locations with fiber – and it's not uncommon for those networks to support symmetrical 1 Gbps bandwidth or even higher speeds.
Nevertheless this is an interesting application for 1 Gbps connectivity and one that bears watching closely.
UPDATE: Comcast confirmed that the CoCo network uses Metro Ethernet for gigabit connectivity.