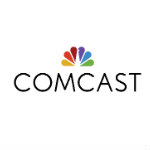 Comcast gigabit markets will soon include major markets on the west coast, including Portland, Seattle, San Francisco/Bay Area, and San Jose. The West coast gigabit expansion, expected to launch in early 2017, will be joined by other markets as well, including Detroit, Denver, Salt Lake City, Kansas City and a few others.
Comcast currently offers gigabit service via DOCSIS 3.1 in Atlanta, Nashville, and Chicago, and will soon launch in Miami. Comcast also offers a 2 gigabit 'pro' service via FTTP in select markets.
As for pricing, Comcast appears to be offering a $140 monthly entry price for gigabit service, which drops to $70/month with a three year contract. Although, uniform pricing cannot be confirmed for all Comcast gigabit markets, as pricing can be different in markets where competitive gigabit options are present.
The Comcast gigabit expansion comes on the heels of the news that Google Fiber is slowing their gigabit expansion, including in some of the expansion markets identified by Comcast.
Comcast has a distinct advantage over Google Fiber, with the ability to tap their existing coax network for gigabit service (customers are required to change out modems for DOCSIS 3.1 based gigabit service). Google Fiber has to overbuild the market with FTTP, an extremely costly and time consuming proposition. Those challenges explain Google Fiber's change of heart in pursuing additional markets with FTTP, although many expect a fixed wireless play coming from Alpabet/Google instead.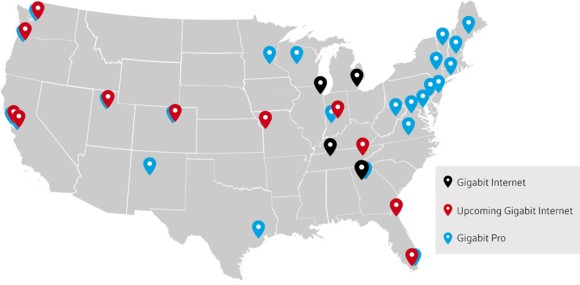 The move to Seattle is interesting. That city has been wrestling with launching their own municipal gigabit broadband network. Comcast will experience various gigabit competitors in these new markets, including Rocket Fiber in Detroit who also offers a 10 gigabit service, and AT&T's gigabit offering in several of these markets. CenturyLink offers gigabit in select parts of Denver. Frontier doesn't offer gigabit services in it's Portland market but does offer Frontier Fios, from its Verizon acquisition.
With these new Comcast gigabit markets coming next year, 2017 is shaping up to be an important milestone year for gigabit competition throughout the country.