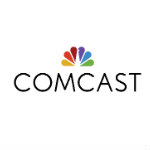 Comcast is launching a new internet service designed to provide speeds up to 1 Gigabit-per-second (Gbps) to residential and business customers in Sacramento, California and nine surrounding cities. The Comcast gigabit speeds are the fastest available in the areas served, the company said.
In addition to Sacramento, homes and businesses in Antelope, Carmichael, Citrus Heights, Elk Grove, Folsom, Galt, Rancho Cordova, Rio Linda, Roseville and the McClellan Airforce Base will also have access to these new faster Internet speeds.
Comcast Gigabit Expansion
"With this offering, Comcast will have the broadest deployment of Gigabit Internet speeds throughout Northern California," said John Gauder, Comcast California regional vice president, in a prepared statement. "We've increased internet speeds 17 times in the past 16 years and we will continue to bring California customers the absolute fastest speeds possible by proactively investing in our advanced, high-performance network."
The company's new 1 Gigabit internet service will use DOCSIS 3.1 technology to deliver the speeds over the existing communications lines that most people already have in their homes.
Comcast has been moving steadily west with its DOCSIS 3.1 technology, as we reported in early November.
Comcast Business will also launch DOCSIS 3.1-based internet service to business customers in Sacramento and the surrounding cities listed above. With the continued rollout of its gig-speed network, Comcast's "Business Internet 1 Gig" and "Business Internet 500" speed tiers are now available to business customers in the area using the company's existing network, an effort the company has been expanding since January.
Comcast residential Gigabit Internet service in California is priced at $159.95 per month, without a contract. The company also has a limited time offer for new Internet customers, with a pricing of $89.99 per month, with a one-year agreement. Pricing for current customers with a contract will vary.