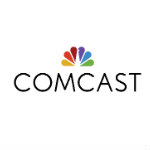 Comcast has begun offering DOCSIS 3.1 gigabit business internet.  The offering will be available to business customers in Comcast's Atlanta, Chicago, Detroit and Nashville service territories, the company said.
Comcast DOCSIS 3.1 gigabit business internet services include "Business Internet 1 Gig" and "Business Internet 500" speed tiers, according to a press release.
Given they're DOCSIS 3.1, Comcast Business customers can sign up and have the new gigabit and 500 Mbps fiber business services activated simply by calling Comcast or visiting Comcast Business's website and ordering a new modem.
"DOCSIS 3.1 business internet service offers a new and easy plug-and-play option for accessing gigabit speeds in any business environment – whether that is a large distributed enterprise across a wide geographic area or a small business with one or a few locations," SVP of product management Kevin O'Toole explained.
DOCSIS 3.1 Gigabit
Comcast's two new fiber business service tiers add to its existing line of gigabit and multi-gigabit services, which includes Comcast Business Ethernet. Launched in 2011, Comcast since has been expanding the gigabit business Ethernet service nationwide. Generally speaking, multi-gigabit Comcast Business fiber broadband services transport data and communications at speeds as high as 100 Gbps, according to the company.
Looking ahead, Comcast Business intends to launch Business Internet 1 Gig and Business Internet 500 service tiers across most of its service territories this year and into 2018.
"With more business operations moving to a cloud-based model, staying ahead of the bandwidth curve will be an important part of an organization's migration strategy," Matt Davis, program director for market research provider IDC, was quoted in the press release.
"DOCSIS 3.1-based internet will give small, medium and even larger organizations the opportunity to quickly add more network capacity at their locations, supporting new technology applications on-site or in the cloud."