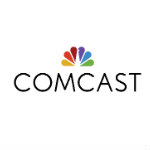 Residential broadband connectivity usually is synonymous with Internet service. But as a new offering from Comcast launched yesterday illustrates, it doesn't have to be that way.
The offering, dubbed Ethernet @Home, targets teleworkers by providing an Ethernet connection between the worker's home and his or her employer. The employer also must use Ethernet from Comcast, a Comcast spokesperson explained in an email, noting that Ethernet @Home is "an extension of a business's existing Ethernet service into the home of an employee."
The service is delivered over Comcast's hybrid fiber coax infrastructure. But unlike with typical cable Internet service, data rates are symmetrical. Ethernet @Home is available at speeds of 2,4,6,8 or 10 Mbps symmetrical, the Comcast spokesperson said. If a teleworker already has video voice or data from Comcast delivered over HFC infrastructure, Comcast will provide a second HFC link into the home to support Ethernet @Home, said the spokesperson.
Pricing for the new offering varies by region, she said.
Cableco Ethernet Strategy
Cable companies like Comcast have been making significant gains in the Ethernet market. Typically the cablecos deliver business Ethernet services over a fiber link to the customer premises. But some cablecos also offer Ethernet over HFC – and Ethernet @Home would appear to be a smart extension to Comcast's Ethernet offerings.
Target markets for Ethernet @Home include enabling IT personnel to remotely troubleshoot the corporate network and enabling physicians and other healthcare employees to work at home. Asked about HIPAA and other regulations impacting healthcare IT, the Comcast spokesperson said, "Ethernet alone does not make an organization compliant or prevent it from being so. However, Ethernet is an important component of an organization's larger HIPAA compliance strategy.
Comcast plans to market Ethernet @Home through "all of the current Comcast Business sales and marketing channels," the company spokesperson said.