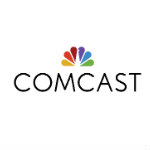 Comcast is facing a consumer protection lawsuit in the state of Washington that could cost the company up to $100 million or more. The Comcast consumer protection lawsuit accuses the company of more than 1.8 million violations of the state's Consumer Protection Act, including misrepresenting its service protection plan, charging improper service call fees and improper credit screening, according to a press release from the Office of the Washington Attorney General.
More than $73 million of the money that the lawsuit seeks would go to more than 400,000 Washingtonians to pay them back for service protection plan payments. The lawsuit also seeks about $1 million in restitution for service calls that included improper resolution codes.
In addition, Comcast could pay up to $2,000 per violation of the Consumer Protection Act.
Comcast Consumer Protection Lawsuit
According to the Office of the Washington Attorney General press release, Comcast's service protection plan was "near-worthless." Those signing up were charged $4.99 monthly to avoid being charged if a Comcast technician were to visit their home to fix an issue covered by the plan. But although Comcast representatives often told customers that the plan covered inside wiring, the majority of inside wiring was not covered, the suit alleges.
As for the service calls with improper resolution codes, the press release states that Comcast charged "thousands" of Washington customers for service calls resulting from a Comcast equipment or network problem, even though a Comcast customer guarantee says  the company won't charge customers for service calls resulting from such problems.
Until approximately June 2015, Comcast also provided technicians with a service call fix code that allowed the technicians to "add service charges to a normally not charged fixed code," the Comcast consumer protection lawsuit alleges.
The allegations about Comcast's credit checks pertain to the company's policy of requiring customers to pay a deposit unless a credit check reveals a high credit score. According to the Comcast consumer protection lawsuit, Washington consumers on more than 6,000 occasions paid a deposit event though credit checks performed by the company showed that the customers had high credit scores.
This indicates one of two things, the press release states "either: (a) customers paid the deposit to avoid a credit check appearing on their credit report, only to have Comcast run one anyway; or (b) customers were forced to pay the deposit despite their high credit score, contrary to Comcast's policy."
In addition to the monetary payments, the Comcast consumer protection lawsuit seeks "broad injunctive relief, including requiring Comcast to clearly disclose the limitations of its service protection plan in advertising and through its representatives, correct improper service codes that should not be chargeable and implement a compliance procedure for improper customer credit checks."
Comcast Weighs In
In a statement, Comcast responded to the state of Washington lawsuit:
"The Service Protection Plan has given those Washington consumers who chose to purchase it great value by completely covering over 99% of their repair calls.  We worked with the Attorney General's office to address every issue they raised, and we made several improvements based on their input. Given that we were committed to continue working collaboratively with the Attorney General's office, we're surprised and disappointed that they have instead chosen litigation.  We stand behind our products and services and will vigorously defend ourselves."
The pay-TV industry is infamous for its customer service. A 2014 American Consumer Satisfaction Index study found that the industry had the lowest customer satisfaction scores of 43 industries surveyed.