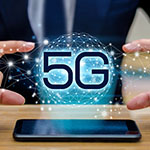 Mobile wireless networks will get a big performance boost when 5G services become available, but Comcast Chairman and CEO Brian Roberts isn't intimidated. 5G service isn't cheaper, faster or better than the high-speed landline broadband service that Comcast offers, he told attendees at an investor conference today.
Also asked about 5G, Charter Chief Financial Officer Christopher Winfrey had a rather different response, pointing instead to opportunities for the company to quickly and economically deploy 5G by leveraging its existing small cell infrastructure.
Comcast View of 5G
According to Roberts, an example of a truly disruptive technology was VoIP, which dramatically changed the traditional long-distance business, Roberts said. But while one minute of VoIP was "dramatically cheaper" than a traditional long-distance minute, that won't be the case with 5G.
As for speed, Roberts said, wireless carriers are hoping to use 5G to "get to speeds we're at today," but by the time they achieve that, Comcast will have even faster speeds.
"Is there anything else that's better about 5G?" Roberts asked. Answering his own question, he said, "There's nothing more reliable than a wire."
Another consideration is usage levels, Roberts said. He noted, for example, that Comcast's heaviest power users consumer 100 times more data per month than the average mobile user.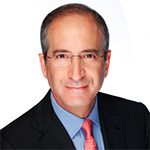 "More bit consumption per home is a positive trend for us," he said, suggesting that scenario presents a challenge for wireless companies, which typically have data caps.
Roberts makes some good points, although he may have overlooked some instances where wireless offers advantages over landline broadband, such as the convenience of being able to access the internet — and, increasingly, almost any video content – while outside the home.
It seems to me that most people want both landline and mobile broadband because each option provides advantages, depending on the situation – unless the cost of having both becomes too steep. Until now, both landline and mobile carriers have been able to increase speeds and performance without increasing a consumer's monthly bill, and as long as that continues, I agree with Roberts that we probably won't see a lot of mobile broadband substituting for landline broadband service.
Charter's View of 5G
Charter, meanwhile, sees opportunity in those end-users that already are unable to afford both a mobile and landline broadband subscription and so have opted for mobile-only. Although he didn't use the term "double whammy," that's essentially how Winfrey described the impact of mobile-only broadband: Because mobile-only users don't have Wi-Fi at home, their usage becomes even more bloated in comparison with users that have both landline and mobile broadband connectivity.
As Winfrey explained, Charter priced its Wi-Fi-first mobile offering in a bundle with landline broadband that costs about the same as the mobile-only option, with the goal of targeting mobile-only users.
Winfrey's comments also revealed that Charter is looking seriously at deploying its own 5G offering.
Specifically, he said, "We think mid-band licensed and unlicensed [spectrum] is pretty attractive for cable."
Noting that Charter and Comcast have the most extensive small cell infrastructure of any U.S. service providers, he said Charter believes it can deploy 5G more economically in comparison with other providers. He noted that Charter is particularly interested in the 3.5 GHz band.
Roberts and Winfrey made their comments at the Morgan Stanley Technology, Media and Telecom Conference, which was also webcast.