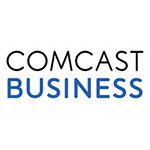 Comcast Business and iTel Networks Inc., a Canadian network service provider have reached an agreement to deliver managed broadband services to U.S.-based enterprise customers with a presence in Canada, the companies announced today.
Under terms of the agreement, Comcast Business will expand its footprint and support its U.S.-based Enterprise Solutions customers' locations throughout Canada with its Managed Broadband offering through iTel Networks' vendor relationships.
Comcast Business' Managed Broadband service offers enterprises a single service provider to oversee account management, billing, order management and installation for all on-net and off-net locations. Comcast said that by providing the one-stop solution it relieves businesses from the need to manage performance across a large, distributed enterprise.
"Many of our existing enterprise customers and prospects have locations outside the United States; in particular, in Canada," said Glenn Katz, Comcast Business Enterprise Solutions senior vice president and general manager, in a prepared statement. "We're excited to announce that we are leveraging this exciting new relationship with iTel Networks to serve our Managed Broadband enterprise customers' Canadian locations."
This is the latest international move for Comcast's business and enterprise service unit. Last month Comcast cut a deal with AIRX Technologies, a global network integrator. That deal gave international AIRX clients access to Comcast's last mile network, which at the time, Comcast stated spans 29 regional networks in 39 states and claims to be the largest facilities-based last mile provider outside of traditional telecom carriers.
Expect more of these type deals, as Comcast Business aims to compete more effectively with traditional telecom carriers for enterprise and SMB business, but lacks a comparable international network footprint.