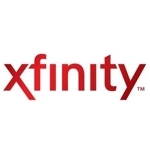 Comcast sees the growing number of direct-to-consumer streaming services as "friends not foes" to its core cable business. On today's quarterly earnings conference call, Comcast executives outlined a strategy centered on the company's broadband network and Xfinity X1 platform.
Comcast's broadband footprint continues to grow, adding 352K residential subscribers in 1Q19, with a total residential broadband customer base of 25.5 million. Comcast cites broadband's role in delivering direct-to-consumer streaming services as only helping their broadband business, which is the best driver of growth for their cable business segment. Broadband revenues grew by 10.1% in 1Q19, accounting for $4.6 billion of Comcast's total cable business segment revenue of $14.3 billion. In contrast, video revenues declined by .5% in 1Q19.
Customers need good quality broadband to access these streaming services (regardless of what company or platform the content comes from), and Comcast sees that requirement as only helping their broadband business.
"If a customer doesn't choose to want to buy one of our video products, they're buying our broadband at a better rate than, you know, we might have anticipated years ago," said Comcast CEO Brian Roberts on today's earnings call. "That's where this shift that we're talking about is playing to our strength."
Comcast won't stand on the sideline entirely though. The company does intend to launch a streaming service based on their NBC Networks content in the next couple of years but has offered few details on that strategy for now. Executives hinted on the call today that this streaming service to come may even be positioned as free, at least initially.
X1 and Flex
In addition to broadband, Comcast is positioning their X1 platform as an alternative to cord cutting, both through the premium X1 platform, and the new Flex platform. X1 is Comcast's premium operating system for video and the digital home. It is increasingly integrating streaming content into its ecosystem, allowing customers to access both traditional linear video, on-demand content, and streaming content from the likes of Netflix, YouTube and others, featuring voice commands.
"We deliver more Amazon and Netflix I believe, to our customer homes, number one way to receive it in our footprint, in our customer homes," said Roberts. "We've done that with YouTube and you can imagine we'll do that again with others as the world continues to evolve."
Comcast is leveraging X1 technology for its Xfinity Flex platform, a digital media STB that provides access to streaming services like Netflix, but also lets customers manage the digital home. For example, customers can use the platform to turn their home security system on and off through voice control. Flex does not feature any traditional linear content.
Flex could be an alternative to a Roku box or an Apple TV STB. Comcast charges $5 month for the service. Flex also allows customers to easily upgrade to the premium X1 platform.
Comcast sees Flex and its underlying X1 technology as a key strategy to address the direct-to-consumer streaming trend. For cord-cutting customers who only want streaming, Comcast will position Flex and it's Xfinity broadband service as a viable solution. Comcast didn't reveal subscriber numbers for Flex, which launched in March of this year.