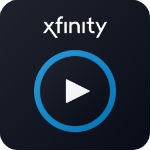 Comcast Business today launched a streaming video feature, Xfinity Stream app for Comcast Business TV, designed to enable customers watch live TV on any device, anywhere in a business free of any additional charges.
Xfinity Stream for Business is a streaming video feature that brings live TV delivered straight to computers, tablets and smartphones. Customers and employees can access Xfinity Stream for Business via the Xfinity Stream app on smartphones and tablets, as well as through the Xfinity Stream portal on computers. Xfinity Stream for Business enables up to five users to stream content concurrently. Business owners control access via a business login, so they can prioritize employees over customers or vice versa.
Channel lineups at each location will vary based on the business location and the Comcast Business TV package chosen. The new service is available starting today for new and existing Comcast Business TV PrivateView customers with an Internet subscription. Comcast business PrivateView TV channel line-ups range in price from $25 to $90 per month.
"Xfinity Stream for Business is a great solution for waiting rooms, employee break areas, lobbies and more," said Jeremy Andreoli, executive director, video product, strategy and business development for Comcast Business, in a prepared statement. "Businesses can surprise and delight both their customers and employees by giving them more flexibility to watch programming and, at the same time, avoid unnecessary costs associated with purchasing an extra television. Xfinity Stream for Business allows businesses to get even more value out of their Comcast Business TV subscription and improve experiences for their customers and employees alike."