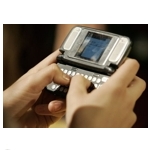 Comcast today introduced two new features to its Xfinity Unlimited Nationwide Talk and Text plan: free text messaging through the Xfinity Mobile App, and a new, readable voicemail feature that sends a voicemail transcript directly to any email address. Both new features add additional value to Xfinity's home phone service.
"We're constantly looking at ways to add new features to our Xfinity Voice service," communications and data services EVP and GM at Comcast Cable Cathy Avgiris wrote in a Comcast Voices blog post. "We've invested in and built an IP-based digital network, which allows us to introduce over nine million Xfinity Voice users to innovative communications features that have typically been associated with smartphones and business use."
The free text messaging feature should help customers save money on their wireless bills. Subscribers will be able to "receive simultaneous text alerts across all of their devices so they can respond right away no matter what device they may be using at the time," Avgiris explained.
http://www.youtube.com/watch?v=IrD3cO6tjew
Users can also send text messages to anyone, at any time for free in the US, Brazil, Canada and China. Mexico is to be included soon, and Comcast intends to expand this list of countries further.
The automatic voicemail-to-email transcription feature should help users save time and effort. They'll be able to get voicemail messages faster, and won't have to log-in to check voicemail, listen to messages and delete them, Avgiris points out.
Both new features can be accessed via Comcast's Xfinity Connect Web portal, which also enables users to listen to voicemails online, send and receive emails, jump to Facebook and Twitter accounts, and access their digital address books, calendars and DVR managers.