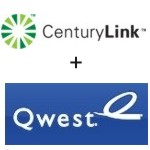 Colorado Public Utilities Commission staff have ruled the CenturyLink-Qwest merger "is not contrary to" public interest based on an agreement reached between the state regulator and the two companies. The merger is still subject to review by commission members, according to a news release. 
The two telecompetitors have agreed to make minimum investments totaling $70 million in broadband infrastructure in Colorado over five years. Agreement was also reached regarding retail and wholesale issues, with the companies agreeing to provide "the PUC and staff with regular integration updates and reports."
CenturyLink and Qwest have also reached similar agreements with regulators and industry watchdogs in Minnesota and Utah. The companies need to win approval from nine more state regulators and the District of Columbia, including Colorado, as well as the FCC. Twelve state regulators have given their approval.
CenturyLink and Qwest have also reached an agreement with CLEC Integra Telecom. As a result, Integra is withdrawing its opposition to the merger eight states: Colorado, Minnesota, Idaho, Iowa, Montana, Nebraska, Oregon and Washington. The two companies expect the merger to be completed in the first half of 2011.