Austin, Texas-based Codero Hosting on April 7 announced it has extended Codero cloud hosting infrastructure and managed services to rural and regional U.S. markets. Now able to reach more than 350,000 additional businesses, the expansion follows on from Codero's acquisition by a consortium of 32 regional telecom and broadband service providers a year ago.
Codero has integrated its cloud platform and hosted application services with the 32 providers that have invested in the company over the past year. Collectively, consortium members are able to reach 1/5 of the U.S. population, according to Codero. Furthermore, all 32 have signed on as Codero Preferred Channel Partners to market and sell Codero's products and services in their respective markets.
The Codero Cloud
A year ago, deal-maker Bill King said that acquiring Codero would enable the 32 rural and regional carriers and ISPs to compete with the likes of Amazon Web Services and Microsoft, at least on a local basis. The strategy, he said, will bring new revenue streams to the providers, whose revenues from traditional telecom business lines have been declining.
"By collaborating with our new investors, we successfully tackled the previously daunting challenges of accessing and delivering cutting-edge IT services and solutions to businesses in rural and regional markets across the country," explained Codero Hosting chairman and CEO Emil Sayegh.
"Through intensive training and the integration of our products with those of our investors, we are well ahead of schedule in delivering technology expertise and customized hosting services for millions of customers across the country that would otherwise be missed. We are proud to be an essential resource for our partners to approach all things cloud and deliver these solutions closer to the 'edge'."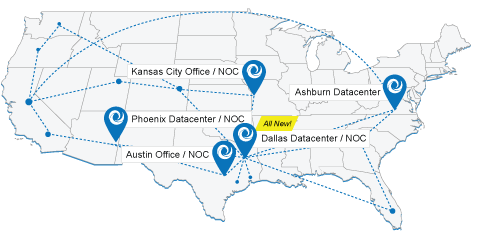 Dakota Carrier Network, a member of the consortium that acquired Codero, replaced its traditional co-located back-up recovery system with Codero's hosted cloud services solution. As Codero channel partners, DCN and other consortium members, in turn, can market and sell the company's back-up/recovery and other cloud hosting and services to their customers.
Skyline Membership Corp., a telecom cooperative located in western North Carolina, pointed out the benefits resulting from the use of Codero's network monitoring application. "Monitoring broadband peering connections [is] vital to our success,¨ Skyline CEO Jimmy Blevins explained. ¨By hosting a network monitoring application in the cloud with Codero we can monitor our connectivity from a routing perspective, which allows us to make routing changes on the fly and improve the overall customer satisfaction for our subscribers."