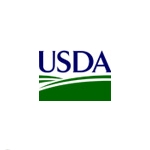 U.S. Department of Agriculture Sonny Perdue said today that President Trump plans to appoint Kenneth Johnson, CEO of rural Missouri-based Co-Mo Electric Cooperative, to be the USDA's Rural Utilities Service Administrator. Co-Mo has offered broadband to its members over fiber-to-the-home infrastructure since 2012 and that network now supports gigabit service.
The RUS offers grants and low-interest loans to network operators for broadband and communications network construction for rural areas. Traditional recipients have been incumbent rural telecom providers, although some other network operators also may qualify for funding under the current programs. It will be interesting to see if the RUS places a greater emphasis on non-traditional funding recipients moving forward.
The New RUS Administrator
Ironically, Co-Mo was turned down for broadband stimulus funding earlier in this decade – a program that was administered, in part, through the RUS. After being turned down, Co-Mo implemented a unique program that ultimately helped the company build its network without public funding. Back in 2011, the company asked customers to put down a $100 deposit and commit to taking a year of broadband service, with the pledge that the company would build a broadband network if 35% of customers made the deposit and commitment.
That program was successful and the network was constructed – and that success may be what attracted the Trump administration to Johnson, as Co-Mo's experience fits well with the administration's approach toward spurring rural broadband deployment, which to date has emphasized regulatory incentives over funding programs. That approach may be changing, however, now that numerous bills focused on broadband deployment have been introduced in the House and Senate and FCC Chairman Ajit Pai has requested a funding increase for the commission's broadband funding programs.
Speaking on behalf of rural telcos, Shirley Bloomfield, CEO of NTCA – The Rural Broadband Association, congratulated Johnson and also made a point of noting that "much work remains to be done" in deploying broadband-capable networks. She also noted that "we must also sustain those networks already in place for the benefit of rural consumers and communities."
Prior to joining Co-Mo, Johnson held several other positions with rural electric companies after beginning his career with the Nebraska Public Power District, a USDA press release notes.