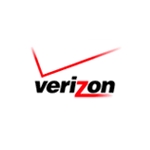 A cloud approach is key to two new service enhancements announced today from Verizon Enterprise Solutions, the unit created last year to oversee business, government and wholesale customers across the carrier's wireless and wireline assets.
The enhanced services include Fleet Control, which enables enterprise customers to keep closer tabs on fleet vehicles, and Field Force Manager, which Verizon Enterprise Solutions Director of Transportation Solutions Abdul Abdullah referred to in an interview as a "simple powerful mobile business productivity solution."
Fleet Control
Verizon's Fleet Control offering provides functionality such as turn-by-turn directions, route optimization, and engine diagnostics, as well as tracking driver fitness and health, explained Abdullah.
The software is now available on an enterprise-grade wireless tablet device that supports bar code scanning, mag stripe reading and signature capture. With the software running on the tablet, drivers can capture proof of delivery data in real time, Abdullah said.
An enterprise-grade tablet is sometimes referred to as a "blank slate" because it doesn't come pre-loaded with all sorts of consumer applications that may not be appropriate for an enterprise user, Abdullah explained.
Abdullah declined to provide pricing on Fleet Control, noting that individual customers typically require some level of customization.

Fleet Force Manager
Fleet Force Manager also has been made available on new devices, including various smartphones and tablets, Abdullah explained. Previously the software came on flip phones which in some cases couldn't take a photo, Abdullah said.
In addition, the Fleet Force Manager software itself has been enhanced so that it has "better integration via web services," Abdullah said. For example, he said the software easily integrates with QuickBooks and ADP to support payroll applications, with information about the hours a driver works flowing through to the appropriate applications.
Support for signature capture and bar code scanning also has been added to Fleet Force Manager, Abdullah explained.
Enterprises can use Fleet Force Manager for between $15 and $25 per device per month including airtime usage in support of the offering, Abdullah said. Pricing for individual devices varies depending on the device but is in line with what customers pay for those devices when purchasing traditional service contracts.
If a driver will be using the smartphone or tablet to support other applications such as accessing the Internet, the enterprise customer will also need to purchase a plan to cover the usage charges associated with those applications.
Verizon has been vigorously pursuing opportunities in the cloud market, launching cloud-based services as diverse as infrastructure-as-a-service,  telematics  and unified communications.
And at least two key Verizon acquisitions were motivated, at least in part, by the desire to pursue cloud opportunities – including the company's 2011 purchases of CloudSwitch and Terremark.